Welcome to the UAV Academy
The UAV Academy is a CAA full National Qualified Entity (NQE) approved by the CAA to train and assess pilots of Small Unmanned Aircraft Systems (SUAS) up to 20kg. We are here to help put you on your path to safe and rewarding commercial drone operations. The syllabus for this training is set by the CAA. Successful completion of our course culminates in our recommendation to the CAA for you to be issued with a Permission For Commercial Operations (PfCO).
The UAV Academy was established to serve the training needs of the rapidly growing unmanned aircraft industry through classroom and flight skills coaching for the professional UAV pilot. Our mission is to help drone pilots acquire the knowledge and skills needed to operate effectively, safely and legally by providing training that is professional, engaging and ultimately rewarding.

National Qualified Entity
0516/1853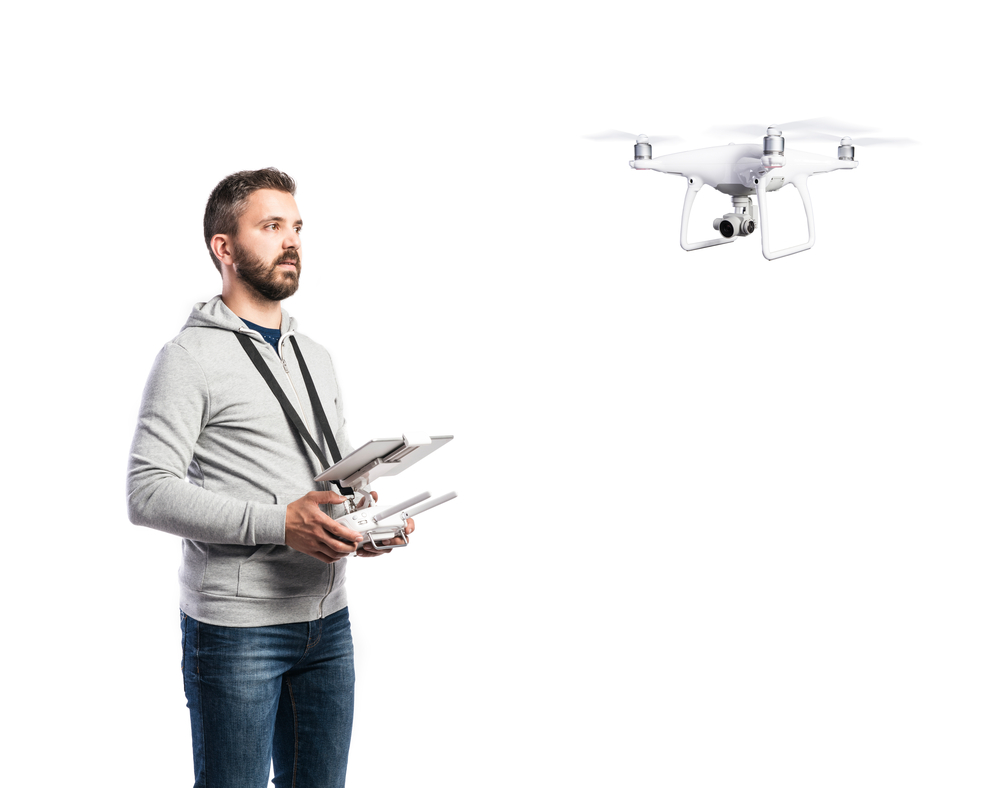 Our CDP-C™ course includes two days of theory training (Ground School), full support for the creation of your Operations Manual, and a practical Flight Operations Assessment. We run Ground Schools at locations around the UK and have seven flight training and assessment centres.  The UAV Academy Training Centre, in the control tower at Cotswold Airport, sets a very high standard and is a fantastic place to train. We are proud to have instructors with extensive experience of working in the commercial UAV industry.
We offer flight training ranging from basic flying skills right through to advanced skills training for professional pilots wanting to be able to deliver exceptional results to their customers. We have seven Flight instructors located around the UK and can provide training using either our own drones or yours. Call us and ask about a convenient date and location that suits you.
If you hold a UK pilots license you are able to take advantage of our abbreviated course to gain your CDP-C™ and PfCO.  We also run Night Operations courses to prepare you with the knowledge and procedure you will need if you wish to apply to the CAA for your existing PfCO to be extended to night operations.
We are able to tailor our PfCO training course to meet the needs of individual organisations or types of operation. Training may be delivered in-house and can reflect the specific needs of the organisation and its UAV pilots. Call our helpful team, we'd be delighted to discuss a package that works for you.
Pre-Course Learning
When you enrol on our PfCO course we post to you a high quality printed Course Handbook which covers the subjects you will be taught during your Ground School. We also email you with login details so that you can access our Online Learning System where we have a few more important documents available for you to read. The more you can study before you arrive for your Ground School the easier and more enjoyable you will find your two days with us in the classroom.
Ground school
You will spend two days in a classroom with one of our highly experienced instructors. The syllabus for the Ground School is set by the CAA and they require  you to have  a good knowledge in all the subjects as this is considered essential to ensuring safe UAV operations complying with CAA regulations. We aim to provide the knowledge you need in a both an enthusiastic and engaging way. At the end of the two days you will sit a Multiple Choice Examination.
Operations Manual
The Operations Manual is a very important document and it is crucial  that it is well-written and that you are familiar with the contents. The standard approach is for you to use the CAA Template to create your Manual which we then review, give you feedback and ultimately approve.  We also recommend a service offered by RPAS Services Ltd who will create for you an excellent Operations Manual based on information you provide via an online form. Once created you can then edit your Operations Manual to reflect your branding and fine tune the procedures you intend to follow. No matter how you create your Operations Manual we will need to review it, give you feedback and ultimately approve it.
Flight Operations Assessment
Everything you have learnt on Ground School and the procedures you set out in your Operations Manual come to together for the last part of the course which is a Flight Operations Assessment (FOA). This takes place at a location convenient to you and on a date you agree with your examiner. The FOA will take the form of an imaginary client request for Aerial Work. We will send you a client brief, with details about the location and what you are being asked to do. You will need to demonstrate to the Examiner that you are capable of operating using the procedures set out in your Operations Manual and that you, as Pilot-in-Command, have the flying skills necessary to conduct the flight competently and safely whilst operating within the rules and regulations laid down by the CAA. On successful completion of your FOA we help you to complete your application to the CAA for a PfCO and we submit all documents to the CAA on your behalf together with our Recommendation. CONGRATULATIONS!
Pre-Course Study

Ground School

Operations Manual

Flight Operations Assessment
Heathrow 15th and 16th January
What our customers are saying
There are many companies in the UK offering training for the PfCO qualification to allow the use of drones for commercial use, so how do you decide which of these companies to trust your development to?
With UAV Academy my experience from the very first contact has been outstanding. Andrew took time to talk through the PfCO course with me in great detail, answered any of my questions and confirmed it was the right course for me. The quality of the printed training materials supplied, combined with simple to use online learning allowed me to prepare well in advance of the classroom learning.
My trainer was fantastic. Not only did he ensure the syllabus was delivered comprehensively, he was able to apply the learning to real world examples which really will improve my safety and also how I can maximise the commercial value of my PfCO and drone equipment. Exceptional learning delivered with care and personal service. 5 stars UAV Academy, thank you.
Rob Oldland
If you are looking at getting into the drone industry on a commercial basis, I would highly recommend these guys….Friendly, informative and really helpful, from start to finish of the course!!! Mark Green
Excellent.. a totally enjoyable course, which was very interesting and informative. The staff were more than helpful, and keen to assist at all stages…. I highly recommend UAV Academy, and to be totally honest, I can not think of anything you should change!… Probably the best training course I have attended in my 31 year career…. Thank you Mark Dobson
I'm able to compare your service with one of your competitors and your service was far superior. Your course handbook was great and I was not overloaded with useless PDF's to print out myself. Your competitors notes were not as detailed as yours; yours were more to the point. Having the option to take my practical examination at multiple destinations including one just 7 miles away from me was a huge benefit. You have surpassed my expectations of what I expected, thank you. Jon Nash
First rate groundschool course and as an ATPL(H) holder, I have something to compare it to! (I could have got a CAA exemption, but it was quicker and simpler just to do the course). Great online and offline study materials, and a very experienced instructor. 100% recommended. Denis Thornton
Many thanks to the team at The UAV Academy for a fantastic course. Fantastic staff. World class knowledge and a very friendly atmosphere would highly recommend Chris Emsley
Professionals from the outset. I recommend UAV Academy to anyone who wants a thorough and extensive training in UAV Operations Ed Robinson
The best course I have ever been on Trevor Fields
I highly recommend Andrew Bailey and The UAV Academy for their excellence in professional standards and quality of training, and for their fantastic support throughout the entire process of gaining CAA Approval and PfCO. I did advanced flight skills training and my flight operations assessment with Andrew – I learned a lot and enjoyed every moment. Andrew is a true gent – friendly, supportive, empathetic, a great teacher and communicator, highly skilled, knowledgeable and honest. Do not hesitate to train and qualify with The UAV Academy. Jason Flock
Frequently Asked Questions
We understand that gaining your Commercial Drone Qualification and a CAA Permission for Commercial Operations (PfCO) is a serious undertaking. You will be investing a significant amount of both money and time, so we feel it is very important that you fully understand the process, the options and what will be required of you.
On the right you will see a few of the most common questions we are asked. If you have any other questions please contact us by phone on 01285 610038, by email to info@uavacademy.co.uk, or via our Facebook Page. We love to talk with our customers, so please get in touch.
Why do I need a commercial drone pilots licence?
If you are only going to be flying your drone for fun then you do not need a license, or more accurately a CAA Permission for Commercial Operations (PfCO). However, if you intend to use your drone for any sort of commercial purpose then you need to have a PfCO otherwise you will be breaking the law.
How long does it take?
This depends entirely upon the level of experience you already have. If you have never flown a drone before you will need to develop the necessary skills to be able to fly safely before you will be granted a PfCO. We have had a few people complete the course within a week, but most take around 4 to 6 weeks.
Can you train me to fly?
The CAA do not require for you to have any flight instruction. They rely on our assessment of your skills. However, we recommend that you have at least one half day of flight instruction with one of our Flight Instructors. This will give you the basic skills and a good framework for self-training. The instructor will make sure that you understand what will be expected of you when you do your Flight Operations Assessment at the end of the course.