The UAV Academy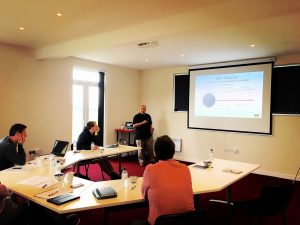 The UAV Academy has been established to meet the training needs of pilots operating in the rapidly growing civilian drone market. 
Our Instructors are all experienced UAV pilots and many are or have been independent commercial operators with plenty of experience which is shared with you during your time with us. Many of us also have manned aviation experience, however, our policy is not to employ instructors who have only manned aviation experience.
We are all excited and passionate about this new and fast-growing industry and will work hard to ensure that you complete your training with us not just with your qualification and a CAA PfCO, but also with an in-depth understanding of what it takes to operate safely and successfully.
Professional Pilots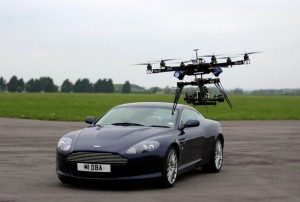 Pilots wanting to create income from flying UAV's have to be granted a Permission For Commercial Operations (PfCO) from the CAA before they can fly for commercial gain. The UAV Academy offers a course which provides training on UK regulations and operational procedures, assistance with the creation of an Operations Manual and the conduct a flight examination for the pilot before making a recommendation to the CAA for the issue of a PfCO.
We believe that there is a real need for pilots to have access to high-quality training both before and beyond gaining their PfCO. Operating as a commercial pilot requires a great deal of knowledge and skill, and it is a slow and risky process if you try to do this without help.
The UAV Academy is the first place for the professional pilot to go when they want to improve and extend their skill and knowledge.
"Many thanks to the team at The UAV Academy for a great course. Fantastic staff, world-class knowledge and a very friendly atmosphere. Would highly recommend" Chris Emsley, Ericsson Telecom
More on our Customer Testimonials page
Andrew Bailey
Founder and Head of Training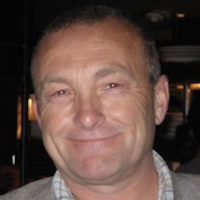 I have been flying RC models and manned aircraft for many years and hold both aeroplane and helicopter private pilots licenses. 
I started building and flying multirotors back in 2006 and this interest ultimately led to him gaining a CAA Permission in early 2013 and went on to operate an aerial filming and survey business. I became involved in training new commercial UAV pilots and in late 2014 working as a ground school instructor and flight examiner for EuroUSC, the first National Qualified Entity appointed by the CAA.
I am proud to have personally trained over 800 UAV pilots gain their commercial pilot qualification. 
Steve Elias
Chief Flight Examiner
I have been operating remotely piloted vehicles for the past 40 years. I hold a BNUC-S as well as BMFA A and B certificates for both fixed wing and helicopter as well as the 'J' certificate for Gas turbine powered jets.
Over the years I have been the UAV Pilot-in-Charge for numerous film and TV ventures including major feature films such as Empire of the Sun and Golden Eye the James Bond movie.
I am active in the UK 'Jet Scene' and always promote all aspects of safety and competency above all else. I am also a world class RC competitor having secured a World Championship as well as USA and UK Top Gun titles in the Jet class.